HelloFresh Meal Kits offer a nice variety of familiar favorites with a few simple and easy twists that make them a tastier option than some competitors. The ingredients are of good quality, the ordering process is simple, and the recipes are clear and easy to follow, although not as detailed as absolute beginners might need.
We recently spent two weeks testing HelloFresh meal kits to see if the recipes were as delicious as they looked and if the ordering experience was something of a dream or a nightmare. Overall, we were impressed with the service. The recipes were delicious, quick to make, and interesting enough to shake things up, yet familiar enough not to scare the kids. The ingredients were fresh and arrived in great shape, and the ordering process was simple.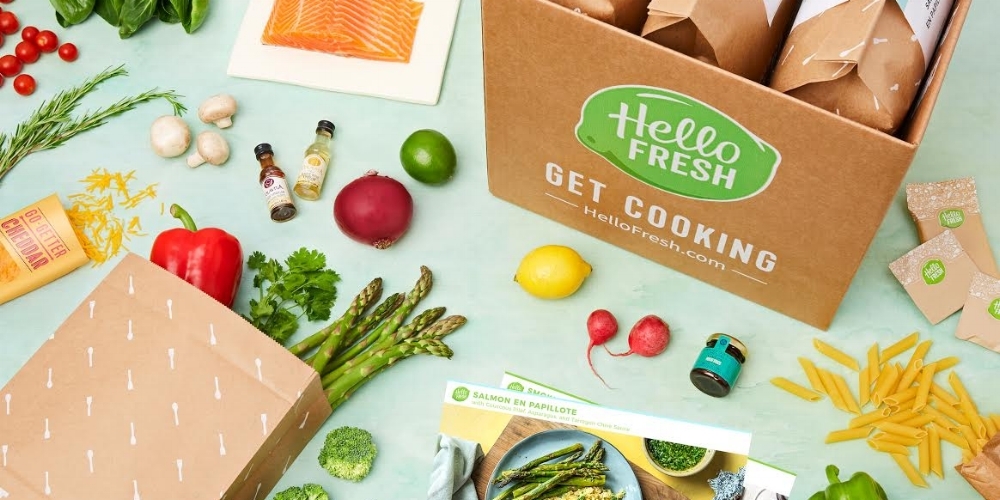 It is really perfect for foodies who know their way around the kitchen. However, true beginners may struggle with the lack of detail in the recipes. Read on to see what else we think about the service.
How it works: Sign Up and Choose a Meal Plan
To sign up, we first had to choose from three plans: Calorie Smart, Classic, and Family Plan, then select two or four servings and two, three, or four recipes per week. The process was easy and can be done on the website or through the app.
Both platforms are clean and easy to navigate, with great photos, but the app is even more streamlined and user-friendly. After registering, go to the My Menu tab to select meals; otherwise, the service will send you predetermined meals based on your preferences.
HelloFresh Meal Kits ship once a week via FedEx, UPS, or a regional courier service. You can choose a preferred delivery day from Monday to Saturday, but you cannot choose the delivery time. Kits arrive sometime between 8 a.m. and 5 p.m. m. and 8 p.m. M.Does not have to be home and can leave instructions on where it should be left ie side yard, porch, etc. We left our box sealed and opened it at 5 pm The contents were still quite cold.
Meal Choice – Good Variety, But Not For Food Allergies
If you like options, the Meat and Veggies Plan is the way to go, with 23 recipes to choose from each week, including recipes from the other plans.
Meals are familiar, but not boring and predictable, with some globally inspired recipes mixed in. Some of the most popular recipes are repeated from time to time. They're usually marked with a "Hall of Fame" tag. Meal kit services claim to never repeat a recipe, commenters on HelloFresh's social media have made it clear that they get pretty excited when a favorite shows up. back into rotation.
There's also the option to choose one of the "Gourmet," "Gourmet Plus" or "Craft Burger" meals, which have premium ingredients like lobster ravioli and beef tenderloin, but you'll pay an additional $4.99-$8.99 per serving .
Fortunately, there are no surprises. Photos of each meal are clearly labeled with these surcharges, as well as the category, cooking time, and even a warning if it's spicy. All the recipes have nutritional and allergen information as a level of difficulty, although none of the recipes we looked at went above level 1. You can also read the full recipe and even print it out.
"Meals are familiar, but not boring and predictable, with some globally inspired recipes mixed in".
Unlike the other two plans, the Classic plan allowed us to select food preferences in the settings. If you know you don't want pork, beef, seafood, or if you want mostly veg or calorie smart meals, just check the box. If you ever forget to select your meals for the next week, the default selections will align with your preferences. , so you won't be automatically sent something you'd hate.
If you're really watching your calories and don't want to be tempted by the other meals, or don't want to have to remember to choose a Calorie Smart meal each week, you can choose the Calorie Smart plan. It offers only three recipes per week, and each one has a average 600 calories. The Family Friendly plan offers 9 recipes per week and only comes in servings for 4.
As for the Veggie plan, it's a bit confusing. When you first sign up, the plan options are Calorie Smart, Meat & Veggies, and Family Friendly. There is no Veggie plan. But once you've signed up and want to change your plan, Calorie Smart is no longer an option, but Veggie! The Veggie plan also only has three options per week, with cheese almost always playing a big part.
If you have food allergies, are vegan, paleo, ketogenic, or have dietary restrictions in general, HelloFresh isn't very accommodating because you can't search for meals that fit your needs. But all ingredients and allergens are listed for each recipe.
With that said, here are the recipes we selected from testing the service:
Tunisian Stuffed Peppers with Chickpeas, Apricots and Feta Cheese
Lobster and shrimp ravioli in tomato cream sauce
Mexican Chicken and Rice Bowls with Salsa Fresca and Crema de Lime
Corn Pepper Sauce Steak with Roasted Broccoli and Garlic Bread
Supporting Materials: Recipe Cards But No Instructional Videos
In addition to the well-designed recipe cards, every recipe in the database of over 2,500 is available as a printable PDF online or in the app. For additional instructions, users can browse through the blog to find how-to articles or click through to the recipe database for basic recipes like how to cook bacon. But there are no instructional videos.
Although there are no written reviews of the recipes, there are star ratings. And users can click on the heart of a recipe to save it to their favorites, both online and in the app.
HelloFresh Cooking Process: Quite Simple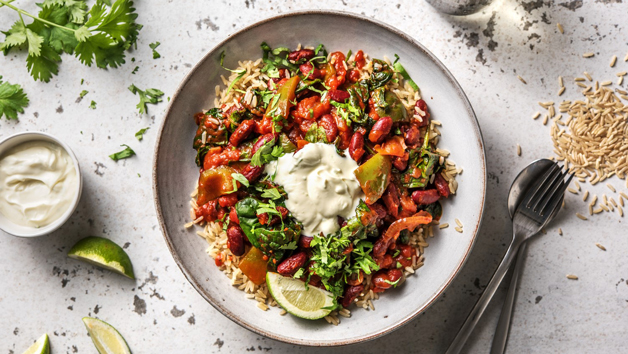 We cooked up four HelloFresh recipes in a variety of categories and found that they were all easy to follow and not at all difficult. Most of the recipes took between 25 and 30 minutes to prepare, and the one that took 40 was mostly hands-off.
Although simple, the recipes assume that the user has some basic cooking skills and knowledge. The instructions for "heating a large drizzle of olive oil" are self-explanatory to most, but very beginning cooks may not know what a "large drizzle" actually looks like. When we prepared the steak with corn pepper sauce, he instructed us to cook the steak to my "desired doneness" with no guidelines for, say, medium rare.
The recipe cards are well designed and easy to read with lots of step by step photos. However, they also contain a lot of information, and because they have directions for two or four servings, it's easy to get a little confused. We found it important to read the entire card before beginning.
Taste, Freshness and Quality: Delicious and Precise
All ingredients were fresh and of good quality. They arrived in very good condition. Nothing was broken or bruised. Only the chives seemed to have been around for a while, and that was consistent for every box we tried.
Each recipe has its own paper bag labeled with ingredients, so it's easy to check and make sure everything is included and keep things organized in the fridge. The kits provided everything we needed but we were expected to provide our own cooking oil.butter, salt, pepper and sugar.
The company tries to be relatively transparent about its sourcing, listing all suppliers on its website. It follows the Monterey Bay Aquarium Seafood Watch program guidelines for sourcing fish and shellfish, and the beef is often labeled "pasture-raised." It's unclear what the company's policy is for pork and eggs. However, 100 percent of the chickens do not contain antibiotics.
The company tries to be relatively transparent about its sourcing, including them on the website.
We had some objections with some ingredients. In one kit, some of the broccoli florets were huge, so we had to cut them up to make sure everything cooked at the same rate. And in a package of pre-cut chicken breast, the pieces ranged in size from small to large, ungainly strips. The recipe also told us to pat them dry before sautéing, but they were too wet and our paper towels would stick together. We gave up and just cooked the chicken in batches. It would have been much better to ship whole chicken breasts and instruct users to cut them up.
In the end, the dishes were tasty and looked just like the photos. Neither was a disappointment.
Who is it Good For?
HelloFresh kits are great for people who know how to cook but don't have much time and appreciate a few chef twists.
Who is it Not Good For?
Straight beginners may have a bit of a struggle, and anyone with strict dietary issues will likely find options lacking.
Customer Service
Click the Help Center link and you can contact customer support by chat, phone or email answers within an hour. But most questions can be answered by looking at the very detailed and organized FAQ. When we emailed, the rep responded within an hour even though it was a weekend.
Make Changes And Cancel
Making changes, whether it's a meal, the delivery date, the serving amount, or even canceling the service altogether, is super easy to do on both the web and the app.
On the app, but not online, we could add additional meals up to six total, and each additional meal was discounted. The app also allowed me to sync my meal delivery dates with my calendar.
Any changes or cancellations must be made by 11:59 pm Pacific Time five days prior to the scheduled delivery date. To eliminate any guesswork, the website and app display the expiration date prominently.
HelloFresh Discount Code And Promotion
Product name hello cool
price $39.96
Classic Plan 2 meals for 2 people: $39.96
Shipping $6.99 to $7.99
average cost per serving $8.99
Only one promo code is allowed per subscription, students always receive a 15% discount
Hello Fresh App Referral Program get a $20 credit when your friends order their first delivery with $40 off.
Weekly meal options 2, 3 or 4 recipes a week that serve 2 or 4 people
I hope you read my review, If you want more related reviews click here !