Initially, the 5.11 Tactical brand specialized in climbing products, in fact, "5.11" is the level of climbing difficulty in the American Yosemite Decimal System. Difficulty level 5.0 is easy, 5.10 is hard, and 5.11 is very hard.
Brand 5.11 Tactical specializes in clothing for professionals: police, firefighters, military, rescuers, etc. It is clear that these people have serious requirements for clothing, it must be not only comfortable, but also durable and wear-resistant. That is why there is no doubt about the quality – it has been tested in practice.
What Can Interest US, Ordinary People, 5.11?
Outdoors – clothing for work and leisure in the harsh, harsh conditions of the wild. If you go hiking, hunting or fishing, these clothes are for you.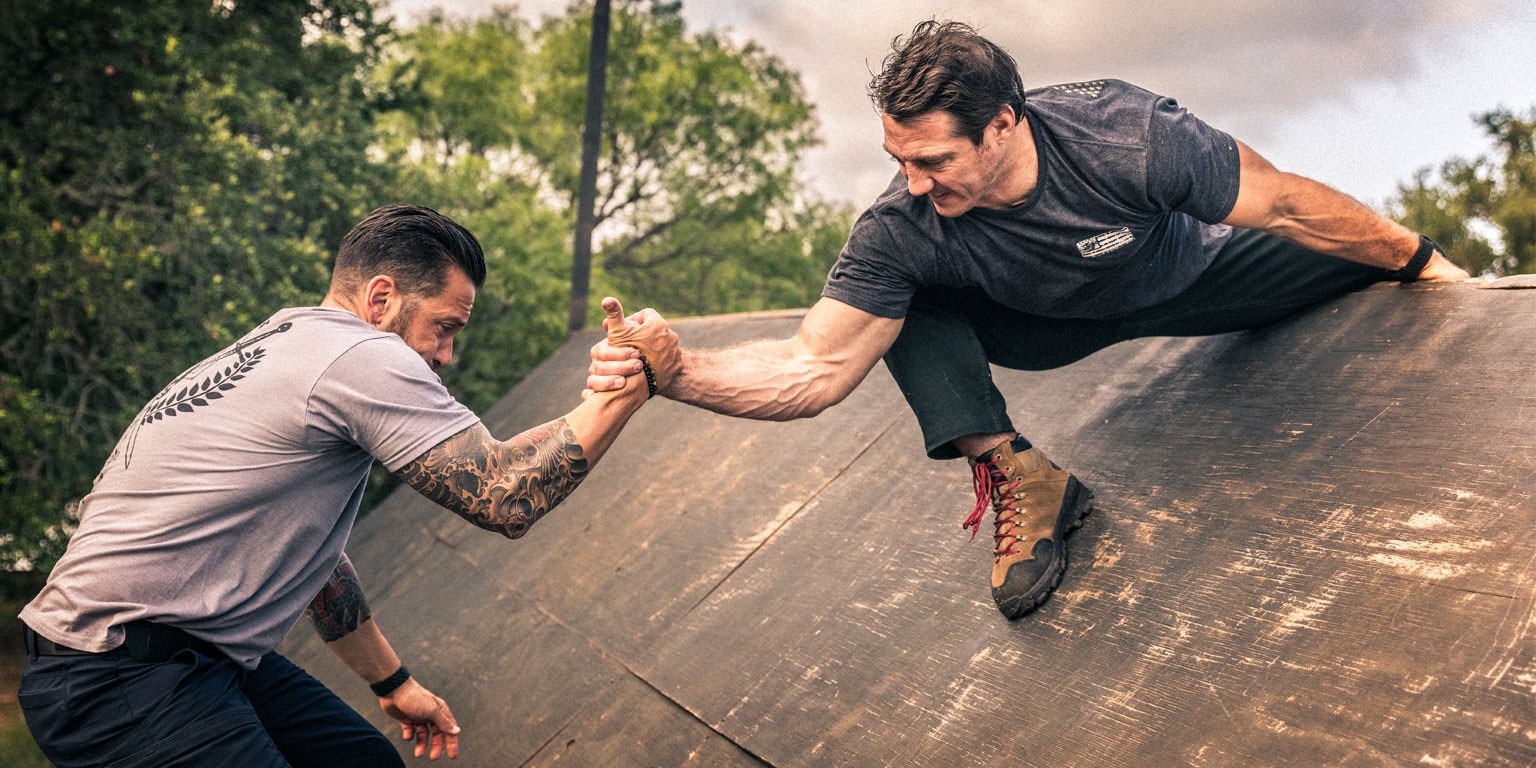 5.11 Tactical Three Subcategories
5.11 Tactical® Cotton Canvas Pant $55
For example, in the "PANTS" section, for only $55 you can buy Taclite Pro Pants – comfortable trousers with a lot of pockets, made of quality materials. 10 colors available.
5.11 Tactical Rush Moab™ 10 Sling Pack 18l $100
Another interesting section of the store is 5.11 Tactical Bags & Packs, where all kinds of bags and backpacks are presented, there are even cases for pistols and rifles and special belt bags for all sorts of useful stuff.
For example, for $100 you can buy an All 5.11 Tactical Hazards Nitro backpack. Compact size, many utilitarian solutions, durable construction and brutal design in the style of "military" make the backpack an excellent choice for outdoor activities. Even if you are used to carrying a helmet with you, then there is a place for it 🙂
Let's move on to the most interesting section of the site – Footwear, in our opinion – shoes. Finding practical, strong and durable shoes is difficult, and finding winter shoes with the same characteristics is even more difficult.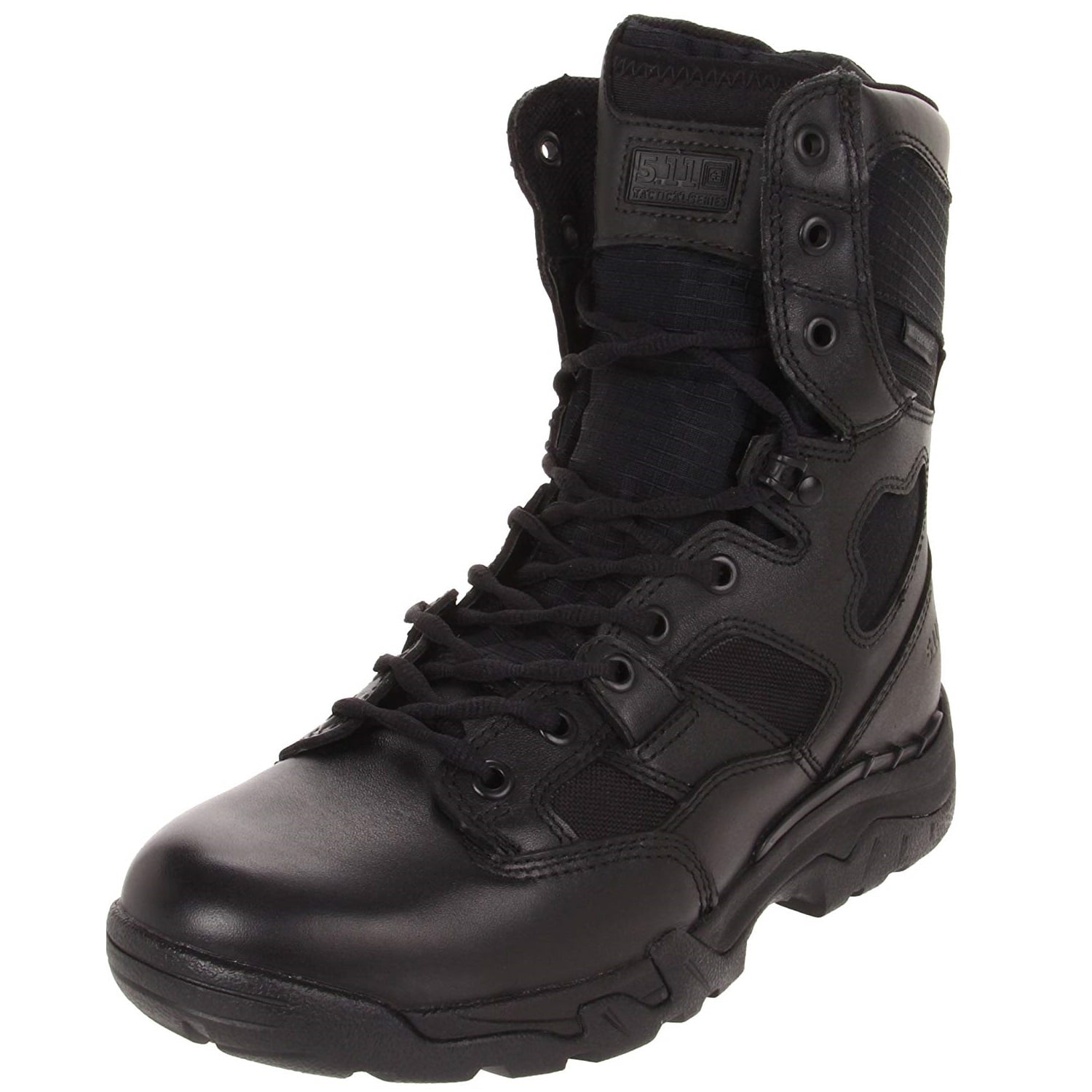 5.11 Tactical presents a wide range of footwear, here you will find specialized footwear for work in conditions of increased risk of injury – such boots have a protected, hard inserts, toe, sole made of non-slip material; as well as hiking shoes, sneakers, the so-called Desert Boots – high boots, etc. There is a small selection of shoes for men.
Consider the model that is relevant for our country – Winter 5.11 Tactical a/t 8″ arid boot. These are winter boots 8 inches (about 20 cm) high. The boots are made of leather and 1200D Cordura nylon synthetic material. Judging by the comments, the boots keep heat well down to -15 C, and wearing warm socks and it will be comfortable in -25 C. Sizes up to 15 are available (in our opinion it is size 48), and also, if you have a wide foot, you can choose the "Wide" option.
According to personal feelings, in urban conditions, it is very warm, despite the lack of fur inside. It has not yet been tested in the field. I took size 44 (12) with the "wide" option, in fact the boots turned out to be a little longer in length, but this does not interfere, besides, there is a place for warm socks.
5.11 Tactical Shipping Details
Now, under the 5.11 Tactical brand, a large number of product categories are sold. Recently, an international version of the site has appeared, delivery is carried out to 90 countries of the world,. Therefore, we will consider a purchase using a parcel, in this case, having collected more things, we will be able to optimize delivery costs.
5.11 Tactical Bounce
When you orders from $150 or more, you get a flashlight worth about $60 as a gift ( the screenshot below shows a set, only a flashlight is included as a gift ). In reality, the flashlight is small, 10 centimeters long, but it shines brightly.
Also, you should pay attention to the Web Specials section – here you can buy things with big save and get latest 5.11 Tactical discount code (these offers are only available for purchase in the USA).
That's all, go in for sports, go hiking, live actively and wear good things, saving on them with the help of a Parcel!